About Us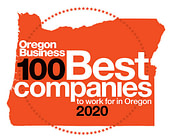 The reputable Konell team strives toward maintaining the efficient quality of work that has exceeded the original vision of the late Steve Konell. Today, Konell Construction & Demolition has a wonderful team who continues to plan, execute and create. The continuous success of Konell is due to the hard work of each employee who provides their enduring support each year.
For over 30 years now, Konell Construction & Demolition Co. has been servicing the Pacific Northwest with our efforts to perfect a safe, green, and quality body of work in both construction and demolition. Konell is also honored to have been selected for the Top 100 Best Companies to Work For in Oregon.
Striving for Green

We are fortunate to be named one of Oregon's top 100 green workplaces. Not only do we keep it green at our main office, but all of our projects are green as well. We have received several green demolition and sustainability awards for recycling on all our construction and demolition projects. To top it off, we are consistently upgrading our equipment to the newer tier 4 models.
Mission
Our mission at Konell Construction & Demolition is to provide a dependable and efficient quality of service. At Konell, we ensure a complete dedication to each client, the safety of the public and our employees, as well as our environment. Konell is constantly striving forward, all while using the past to build the future.
MWESB
Konell Construction & Demolition Co. is committed to providing equal opportunity and encourages minorities, women, and emerging small businesses to compete for subcontracting opportunities on each project we bid.
Commitment to Safety
Safety is a top priority at Konell Construction & Demolition. Our policy is to maintain a safe work environment at all times during construction for all project crews, subcontractors, and the public. The nature of construction inherently involves many physical hazards. However, we believe that accidents and risks can be avoided if our employees are educated in safe work practices.
We are proud to have been awarded the Associated Builders and Contractors, Inc. STEP Award consecutively since 2011.
Safety Training
Konell Construction & Demolition Co. has a dedicated commitment to safety where we pride ourselves on completing projects safely and without incident. Overseeing our comprehensive training and inspection programs is our full-time Safety Manager, who also ensures that our team has the most current safety training and knowledge. We achieve this by having monthly Safety Commitment Team meetings, weekly job site meetings, weekly foremen's meetings, and daily Pre-Task planning along with active collaboration and effective communication within the team.
Our detailed Safety Manual, which meets or exceeds OSHA, WISHA, and DEQ standards, is used to refresh and reinforce the trainings and classes provided to the entire Konell team. All employees are included in company-wide trainings which include CPR, First Aid, and AED. In addition, each employee receives training and certifications specific to their position.
All field crews receive task-appropriate training related to the project scope they will be working with. They also received OSHA 10 certification, lead, asbestos, silica, cadmium, confined space, and fall protection courses. Supervisors and foreman receive additional training and are OSHA 30 certified.
Drug-Free Workplace
Our goal is to ensure that each employee is provided a safe work environment. In order to provide the best service for our customers, we must prevent injuries and property damage. We use pre-employment and random drug screening to ensure that our zero-tolerance policy offers the highest benefit for workplace safety.